The Sceptical Accountant who beat it with NLP
with Lesley White 
Series 6  – Episode 6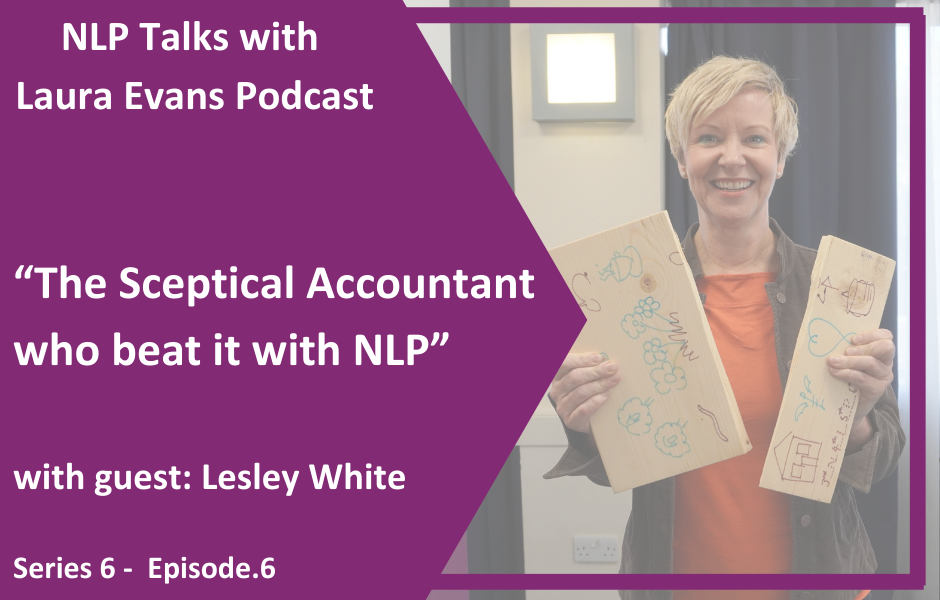 SHOW NOTES 
The Sceptical Accountant who beat it with NLP – with Lesley White

​

Do you suffer from Imposter Syndrome?

Do you feel like you're not good enough and worried you'll be found out?

Are you continuously doing self-help and worried you'll never crack your lack of confidence?

Dream of being more resilient?

Accountancy is a male dominated environment and Lesley White was constantly stressed and anxious, worried someone would tell her she wasn't good enough to be an Accountant. Lesley was a total self help book junkie as she tried to get past her Imposter Syndrome. She'd tried Meditation, Mindfulness, Yoga and CBT but it all seemed a bit superficial for Lesley and none if it seemed to give her a lasting impact. Lesley was not happy to settle for life being this way.

Then Lesley found this very podcast and heard people talking about how NLP (Neuro Linguistic Programming) "changed my life" and "helped me get out of my own way".

Would she see an NLP Practitioner / NLP Coach for a 1-2-1 session or would she attend the NLP Practitioner course? –  Lesley decided Laura Evans was the person to help her and so she booked her NLP Practitioner Training with Laura! (despite being sceptical!).

Lesley didn't want to be a Coach, she wanted to be a better business owner, help her accountancy clients more effectively and be able to get more from her staff.

Once on the course she experienced a life transforming shift – for the first time in her life, with conviction, she knew her Imposter Syndrome had gone.

She no longer needed the self-help stuff and her friend said it felt like "Lesley's been released".

Lesley now knows she's resilient.

Only when she'd proved to herself this change had lasted did she decide to do her Master Practitioner course so she could take herself to the next level – and she thinks you should too!

Ready to dive in and hear this inspirational story? – Listen Today!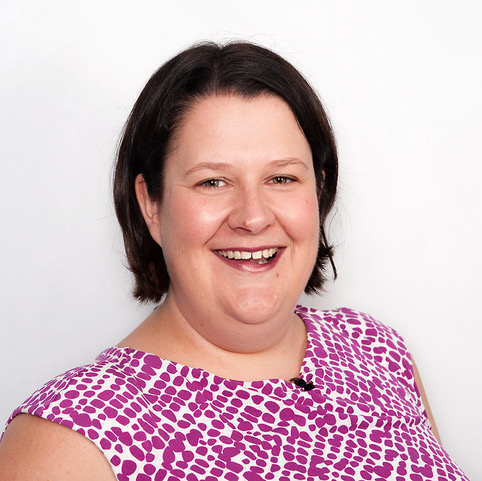 Name: Laura Evans
Job Title: International Trainer of NLP at Unleash Your Potential Ltd
Bio: After 15 years in HR and Training roles in corporate life Laura decided to follow her passion of how the mind works, empowering people & helping them unleash their potential. She started studying NLP in 2008, is a Certified Trainer of NLP (accredited by the ABNLP) and Master Coach. Laura runs NLP, Time Line Therapy™, Hypnosis & NLP Coaching courses from Cardiff (UK) and offers some courses online. A chartered member of the CIPD, Laura is also a qualified ILM Level 7 Executive Coach/Mentor and Member of Institute of Directors. With NLP, Laura was amazed at how quickly and easily she could change things that had held her back for years and saw astonishing results! She brings a sense of fun, energy and passion to her courses – "she is one of the [NLP] industry's rising stars!"
Coaching Specialisms: Coaches, Business Owners, Leaders & Professionals
Web Address: www.unleashyourpotential.org.uk
Email Address: info@unleashyourpotential.org.uk