Business Growth & Success with NLP – from a lack of confidence to visibility superstar! – featuring Ann-Marie Winterburn
Series 4  – Episode 3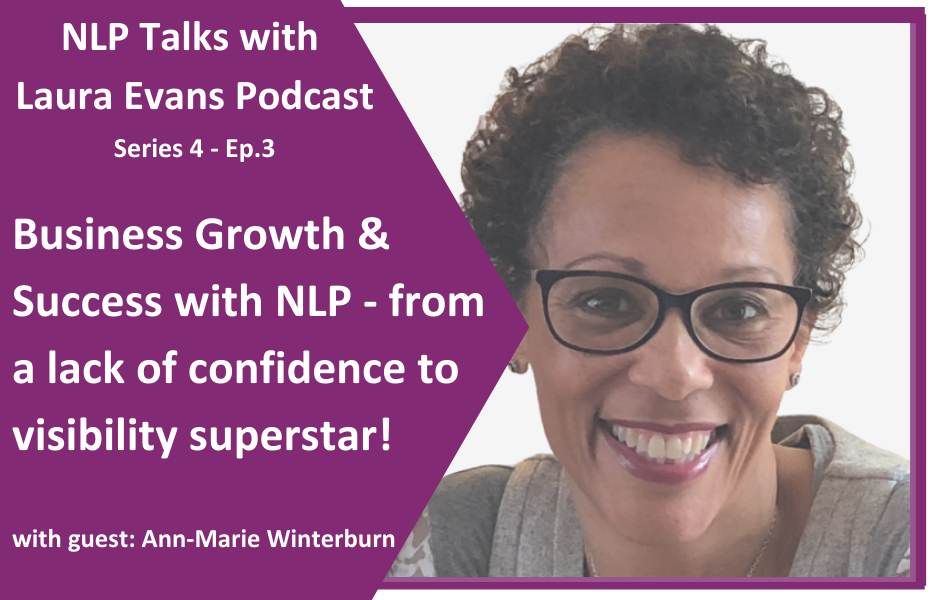 SHOW NOTES 
Business Growth & Success with NLP – from a lack of confidence to visibility superstar! –             
featuring Ann-Marie Winterburn
Are you interested to learn how NLP helped a small business owner exponentially grow her Driving School business? 
Curious to understand how breaking free from a lack of confidence led to our guest generating an income from being a Tik Tok sensation, all because she believed she was good enough?
How developing tailored Neuro Linguistic Programming language skills led to more sales and exceptional customer service? – let me introduce you to Ann-Marie Winterburn.
In this episode Ann-Marie shares how NLP not only helped her to transform, but led to business growth and the creation of new Theory Test Workshops that have a 100% success rate (her secret sauce? – NLP!).
It also gave her the confidence to take on one of the toughest professional assessments in her industry – becoming an ADIT registered driving instructor trainer … she did it with ease and if it weren't for NLP she says she'd never have gone for it!
A truly amazing woman whose story will inspire you – check it out today!
Before NLP…
Ann-Marie shares that before NLP she didn't have any personal confidence,  she was filled with self-doubt, always concerned with what others thought and said about her,  She would never have done a live video on a social media platform or actively sold herself or her business like she does now.
After NLP
Completing her NLP Practitioner, Certifed NLP Coach and NLP Master Practitioner qualifications has led to an overall transformation for Ann-Marie.
Incremental steps have led to more and more changes in both her personal and business life.  So much so, that people have asked "who are you?".
Her confidence has grown, other peoples opinions no longer affect her.  She is a totally different person and embraces new challenges and opportunities at every turn.
NLP has helped Ann-Marie to transform herself and her business in a rapid period of time.  By completing all the NLP training courses quickly,  learning and utilizing the tools immediately, she has seen phenomenal personal and business growth.
Business Transformation
Ann-Marie has focused and grown her business, since her NLP training courses she has seen an uplift in sales, profits, and developed new products.
Her NLP skill set has enabled her to create the confidence to take her business forward.  Fear and rejection can stop a business from excelling, the business owner can get in their own way.  Ann-Marie has learned how to listen to the client and start at their level, understanding what they want and need and providing the services they require and making sales, plus sharing great content on social media delivering value and interest.
Tiktok sensation..social media success
When Laura first met her, Ann-Marie wouldn't even stand in front of the camera….after her NLP Training things really changed.  With her newfound business confidence, Ann-Marie has transferred this to her social media platforms.  In nine weeks she has accrued 1.2 million likes on the platform Tiktok, with over two hundred thousand followers.  She recognises that being visible in business is critical and embraces this 100% daring to be different and use her knowledge to help others.
Helping others using NLP
People stop themselves from getting their results because they get in their own way.  Ann-Marie used NLP to get out of her own way and to add value, inspire and educate people with brilliant content marketing, products and services.
Listening to language, building rapport, matching styes and creating tailored communication are all ways that Ann-Marie has helped her clients to succeed.  Making sure that what she offers works for the other person.  She pays attention to their body language, their values and what is important to them.  Allowing them to get the result they want.
Ann-Marie spotted opportunities in her industry, where students have failed their driving test multiple times.  If what they have been doing isn't working, they needed to change their strategy.  Ann-Marie recognised this and created theory test workshops, which are delivered online covering all learning styles and every single person who has booked the online workshop has passed their driving test.
Ann-Marie also trains other driving instructors to achieve their qualifications and make their driving instructor businesses a success.
Success Measure
Changing her own personal mindset and self-beliefs has seen Ann-Marie drive her business forward and other instructors.  Changing her own self-belief and the removal of self-doubt has had a massive effect on her business and life and her success is the proof.
Top Tip
A young learner told Ann-Marie that she was fearful, she talked about her nerves and how she was suffering with sweaty palms, heart racing, slightly nauseous.  Ann-Marie encouraged the young driver to change those thoughts from fear and nerves to excitement, changing her self talk and focusing on success.
Changing your thinking and mindset can deliver fantastic results.
The young learning lost her nerves and skipped to her driving test!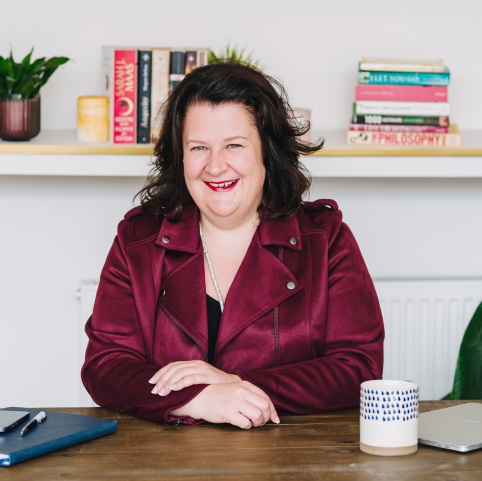 Name: Laura Evans
Job Title: International Trainer of NLP at Unleash Your Potential Ltd
Bio: After 15 years in HR and Training roles in corporate life Laura decided to follow her passion of how the mind works, empowering people & helping them unleash their potential. She started studying NLP in 2008, is a Certified Trainer of NLP (accredited by the ABNLP) and Master Coach. Laura runs NLP, Time Line Therapy™, Hypnosis & NLP Coaching courses from Cardiff and Birmingham (UK) and offers some courses online. A chartered member of the CIPD, Laura is also a qualified ILM Level 7 Executive Coach/Mentor and Member of Institute of Directors. With NLP, Laura was amazed at how quickly and easily she could change things that had held her back for years and saw astonishing results! She brings a sense of fun, energy and passion to her courses – "she is one of the [NLP] industry's rising stars!"
Coaching Specialisms: Coaches, Business Owners, Leaders & Professionals
Web Address: www.unleashyourpotential.org.uk
Email Address: info@unleashyourpotential.org.uk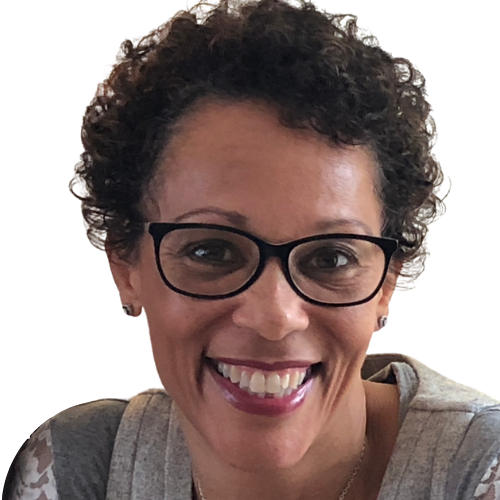 Name: Ann-Marie Winterburn
Job Title: Driving School Owner & Confidence Coach
Bio: Ann-Marie qualified as a Driving Instructor in 2013 and ran a successful Driving School with a great reputation for a few years.
Then, in 2019 she qualified as an NLP Master Practitioner, and this is when she developed the confidence to build her business.
NLP has enabled Ann-Marie to be much more confident and become an ORDIT registered Instructor Trainer as well as create several online workshops.
As well as using NLP techniques to help learner drivers and instructors to get rid of their anxiety and feel confident about taking tests.
Coaching Specialisms: Confidence Coach
Web Address: www.spot-on-driving.co.uk
Email Address: info@spot-on-driving.co.uk