Suicide Intervention is Everyone's Business with Chris Wright
Series 3 – Episode 3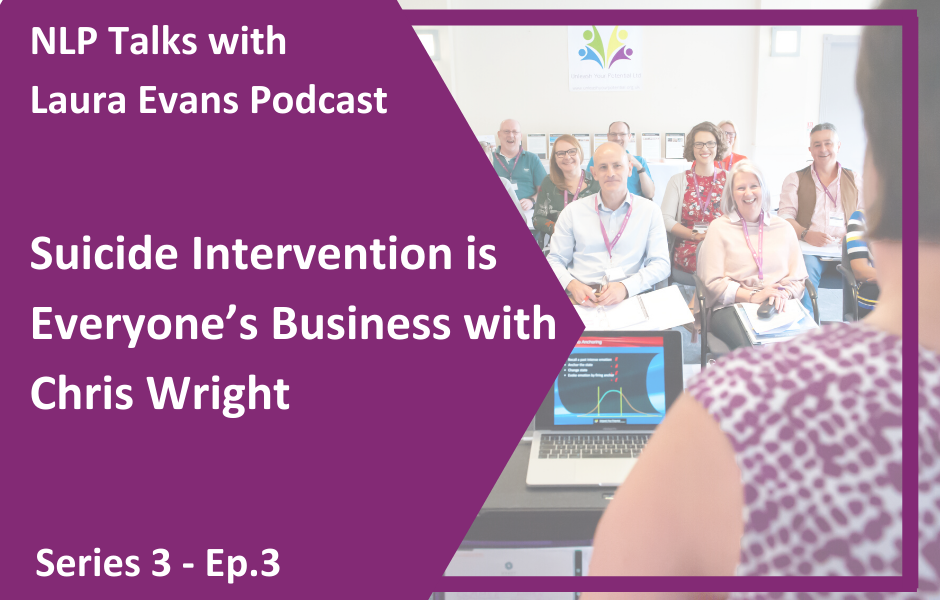 SHOW NOTES 
Suicide Intervention is Everyone's Business with Chris Wright
The more we talk about suicide, the more we bust the stigma and myths, the more people in our communities have awareness … the better equipped we are as a society to prevent suicide and help those in crisis stay safe.
In this episode Chris Wright shares his wealth of knowledge and experience as a suicide intervention skills Trainer.
We explore why fear stops many people offering help and some of the other challenges/barriers that people often perceive to helping others.
We cover the signs (invitations) to watch out for, how to open up the conversation and how listening is the key skill to supporting someone in crisis.
Building suicide safer communities really is everyone's business.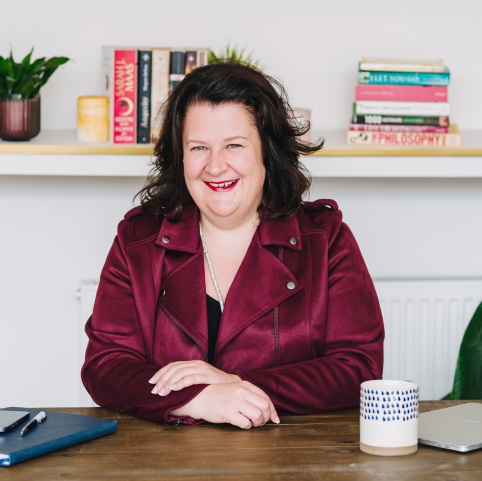 Name: Laura Evans
Job Title: International Trainer of NLP at Unleash Your Potential Ltd
Bio: After 15 years in HR and Training roles in corporate life Laura decided to follow her passion of how the mind works, empowering people & helping them unleash their potential. She started studying NLP in 2008, is a Certified Trainer of NLP (accredited by the ABNLP) and Master Coach. Laura runs NLP, Time Line Therapy™, Hypnosis & NLP Coaching courses from Cardiff and Birmingham (UK) and offers some courses online. A chartered member of the CIPD, Laura is also a qualified ILM Level 7 Executive Coach/Mentor and Member of Institute of Directors. With NLP, Laura was amazed at how quickly and easily she could change things that had held her back for years and saw astonishing results! She brings a sense of fun, energy and passion to her courses – "she is one of the [NLP] industry's rising stars!"
Coaching Specialisms: Coaches, Business Owners, Leaders & Professionals
Web Address: www.unleashyourpotential.org.uk
Email Address: info@unleashyourpotential.org.uk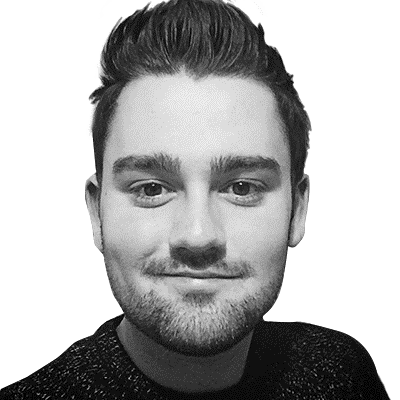 Name: Chris Wright
Job Title: Founder and Suicide Intervention Master Trainer at The Wellbeing Guy
Bio: Following a decade long career working in education and third-sector mental health support services, Chris founded The Wellbeing Guy to work more closely with individuals and organisations wishing to develop skills & confidence in wellbeing interventions.
An accredited Master Trainer in ASIST (Applied Suicide Intervention Skills Training), Accredited Kinetic Shift Practitioner and Certified NLP Practitioner, Chris has worked with a number of organisations across Wales including schools, colleges, universities, housing organisations, third sector organisations, local authorities and blue light services.
Over recent years Chris has developed a specialism in suicide prevention and community suicide intervention skills development – something which he believes everyone has an a ability to learn, and a role to play in order to create suicide safer communities.
Specialisms: mental wellbeing, resilience, depression, suicide
Web Address: www.thewellbeingguy.co.uk
Email Address: hello@thewellbeingguy.co.uk