NLP Talks with Laura Evans – Episode 3
Acquire a wining sports mindset with Louise Herzog
SHOW NOTES
Wondering how you can get a winning sports mindset? Want to learn some simple NLP techniques you can use which have a track record of improving performance?
In this episode of NLP Talks with Laura Evans, we invite you to meet Louise Herzog, Coaching Director of Revolution Performance Mindset.  Louise is a Master Coach who's been using NLP in Sport for several years. She'll share some of the simple NLP techniques she uses with sports professionals to improve their mindset and therefore results – moving beyond personal bests!
At the start of her coaching journey, Louise ran free seminars and coaching sessions, so that she could practice her skills and donated her fees to charity.  This helped Louise to lay the foundations of her coaching business.  Upon completion of her Master NLP Practitioner qualification, she had gained the skills to design a unique twelve part package that she now offers to her clients.
Why don't more people use NLP in sport?
Louise knows that NLP techniques are super fast at getting sportsmen and sportswomen the results they desire and she doesn't understand why more people don't use it.
Louise is the first to admit that she doesn't use the term NLP very often in her training,  as she has found there are many people within the industry who have given NLP a bad name.  Louise discovered multiple tools in both the Practitioner training and the Master Practitioner training that she has utilized to create structured sessions for her clients.  Louise also gained additional insight whilst attending the short courses, such as the 'Making Sales Easy course' which helped her develop her client sessions and her own business.
Louise's Top Tips From the Core NLP Toolkit
1.Peripheral Vision
Peripheral Vision in sport – You need to switch off that conscious brain.  When you get into peripheral vision it helps to quieten the conscious mind.  It is the unconscious mind that is responsible for behaviour and outcomes. For example, people will be in a workout and they will be saying things like "I can't do it" "I'm struggling" or they will start to panic.  If you are in that situation, here's what you can do;
Focus straight ahead on a point.
Slowly start to relax and focus your eyes, widen your vision till you are nearly looking behind you.
You will notice a calming effect.
Spend some time in that calm state.
Peripheral vision works not just in sport but in many other situations too e.g. stress at home or in the office,  it can also help you focus on the task at hand and get rid of a fuzzy head!
2.Anchoring
Anchoring is a powerful NLP technique that allows us to connect a particular emotion to a particular stimulus.  Think back to a time when you felt totally relaxed/confident/calm (whatever emotion you wish to use).  As you begin to feel that feeling, squeeze an earlobe or a knuckle until the feeling subsides.  The more you do it, the stronger the anchor becomes.  When you are in need of that feeling, for example, confidence,  squeeze your earlobe or knuckle (wherever you placed the anchor) and you will achieve that feeling. Try anchoring a calm state now, it is hugely powerful.
Is it important to be an expert in the sport you coach in?
Louise used to think that was the case but years of experience have taught her that mindset is the key.  Everybody has similar issues and Louise has found that her techniques work with ALL sports.  So her answer to Laura's question was a categorical no!
Timeline Therapy™
Louise talks about her first experience of Timeline Therapy™ whilst still at NLP Practitioner level and what a difference it made to her. When she had completed her Master Practitioner qualification she then took her Timeline Therapy™ skills to another level. It has expanded the options that she can offer to her clients and delivers great results, from a content-free process.
Strategies in sport
Strategies form a huge part in sports and can help or hinder a specific outcome.  Louise uses the example of the use of chalk in the gym. People put chalk on their hands to improve their activity as a ritual. Often wasting time applying the chalk rather than just getting on with the lift!  Louise helps her clients change their strategies to gain greater results.
Lauras Quick Fire Round Questions
What does Unleash Your Potential mean to you? – "Life changing & Community that really connects".
If you could go back to being any age at all, which age would you go back to? – "17 at Camp America, teaching girl scouts how to horse ride".
If you weren't doing NLP and sports coaching what would you be doing? – "If I had all the money in the world, I would be doing nothing!
Unleash Your Potential Badge
Louise picked the badge Results – what does that mean to you? "NLP means results. I always want to get results for my clients, and NLP helps me get results fast.  NLP techniques are fast and it is not that you are trying to be quick, NLP facilitates the mindset to be able to change things fast!"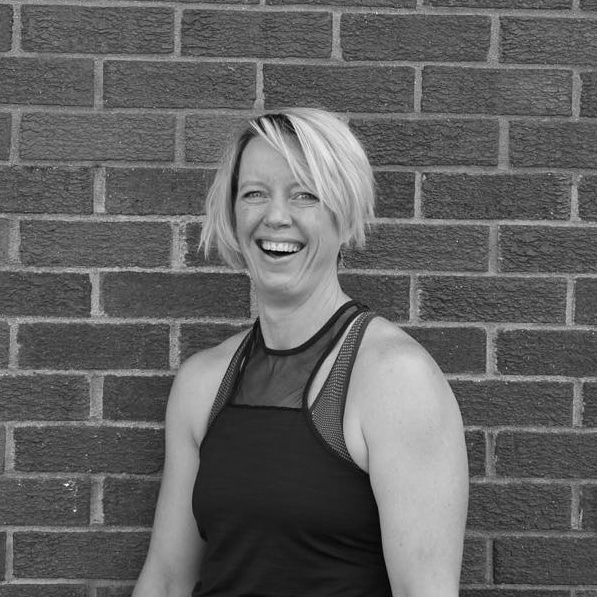 Name: Louise Herzog
Job Title: Coaching Director of Revolution Performance Mindset
Bio: The Revolution Mindset was born out of my passion for sport, psychology and powerful coaching techniques that challenge your unconscious thinking. Offering intensive Programmes, tailored 121 Coaching, Seminars and Workshops all with one aim; to transform your Mindset to maximise performance.With a corporate background I have worked in both intense, structured sales environments and entrepreneurial companies where I have been involved in getting new businesses up and running. For over 13 years I have delivered to multi-million-pound accounts for global organisations in a fast paced, high pressured and tough sales environment. As a CrossFit nut, I have a passion for Weightlifting which has fuelled my business and fascination of using the unconscious mind for dramatic change in performance.
Coaching Specialisms: Sports and mindset 
Web Address: www.revolutionpm.co.uk
Email Address: louiseb@revolutionpm.co.uk