How NLP helped me find my real purpose and saved me £8k in therapy
– featuring Michelle Langford 
Series 5  – Episode 3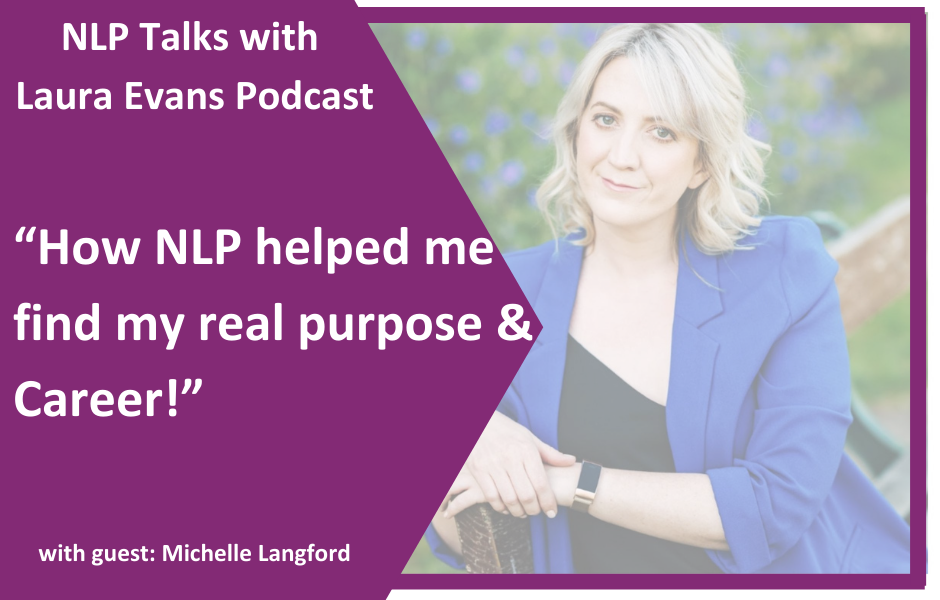 SHOW NOTES 
How NLP helped me find my real purpose and saved me £8k in therapy
– featuring Michelle Langford
Interested to hear how an NLP sceptic discovered her real purpose?
Like Michelle, are you no longer wanting to settle for an unfulfilled life?
Perhaps you want to hear how attending our NLP Training meant Michelle didn't need 2 years of therapy at a cost of £8k!
Maybe you're keen to understand how Michelle is using her NLP toolkit in her full time job to help the business she works for?…
Michelle's story is not only one of personal transformation, her story is life-affirming!
A true sceptic, she was in awe at how FAST the content-free NLP approach to personal development was.
She started noticing the difference from day 1. Her depression kicked into touch along with her imposter syndrome – she has been left excited for her future every day!
She IS the example of living a life on purpose and someone living her best life.
Not only using NLP professionally in her full-time job, she has also recently launched her part-time coaching business helping people just like her!
Tune in today and hear this amazing story!
An Unsatisfying Life
Michelle felt lost. She was living the same day, every day. Yo-yoing between hyper-productivity and complete burnout, she never felt satisfied in life.
To try and find her calling Michelle booked onto courses, training in a hot pot of different professions but she could never find the one that clicked.
Sadly, depression set in for Michelle. She attended therapy but was told it would take two years and around £8k of money to get her to base point where she could operate normally.
NLP- How and Why?
Whilst attending therapy, Michelle still found herself drawn to courses and talks. She came across an event by Tony Robbins, a famous life and business strategist. It was there she discovered NLP.
Once home, Michelle googled NLP to find out more.
As an automatic convincer, Michelle clicked the first result that came up. That result was Unleash Your Potential. From there, everything fell into place.
Between that very first google search to now, Michelle has completed her NLP Practitioner Training, her NLP Coach Training and her Master Practitioner Training.
From Sceptic to Sold
Michelle attended her NLP Practitioner course with a level of cynicism. After struggling with her mental health and feeling unsatisfied for so long she was unsure whether the course would be all she hoped it could be.
However, she came out of the training room having experienced a lightbulb moment. With Laura's assistance she realised that what she had been thinking, the rules she had set for herself and the limiting beliefs she had, were only thoughts. By understanding this concept, Michelle realised she could replace unhelpful thoughts with something positive and brilliant.
Michelle no longer searches for her purpose by attending a host of courses on different careers.
Now she has found NLP and coaching, everything feels aligned and feels right. She has discovered her passion and her purpose and is finally enjoying her life.
What Now?
Michelle wakes up everyday excited, despite technically working in the same role she was in prior to her NLP journey.
Instead of being unsatisfied, Michelle uses her NLP skills to achieve professional successes. The business she is employed with made a role for her. They knew the value of having an internal coach working with employees, especially someone who knows the pain points of the business.
Milan Coaching – Michelle's Coaching Business
Michelle has started her own coaching business that she currently runs alongside her other employment. Milan Coaching is aimed at career professionals who feel they are simply existing, instead of thriving.
Michelle believes everyone deserves to kick down their barriers and use them as building blocks to create their dream lives, and she helps people do just that.
After her first paying client, Michelle truly understood that she was made to do NLP and coaching. Her client was not the only one beaming, so was Michelle. Together, they had a breakthrough.
Michelle now has a hand in someone else's dream life making and couldn't be happier doing so.
Forward Thinking
Living now with passion, purpose and excitement, Michelle has realised there is nothing she isn't capable of and that the universe has no cap for her.
Her plan for the foreseeable future is to live with this excitement she has found from life and follow her gut!
With Michelle's positive thinking, there are only good things coming next for her. Things the Unleash Your Potential Community cannot wait to see!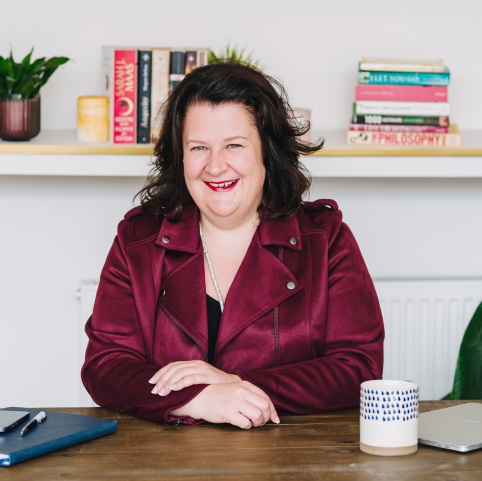 Name: Laura Evans
Job Title: International Trainer of NLP at Unleash Your Potential Ltd
Bio: After 15 years in HR and Training roles in corporate life Laura decided to follow her passion of how the mind works, empowering people & helping them unleash their potential. She started studying NLP in 2008, is a Certified Trainer of NLP (accredited by the ABNLP) and Master Coach. Laura runs NLP, Time Line Therapy™, Hypnosis & NLP Coaching courses from Cardiff and Birmingham (UK) and offers some courses online. A chartered member of the CIPD, Laura is also a qualified ILM Level 7 Executive Coach/Mentor and Member of Institute of Directors. With NLP, Laura was amazed at how quickly and easily she could change things that had held her back for years and saw astonishing results! She brings a sense of fun, energy and passion to her courses – "she is one of the [NLP] industry's rising stars!"
Coaching Specialisms: Coaches, Business Owners, Leaders & Professionals
Web Address: www.unleashyourpotential.org.uk
Email Address: info@unleashyourpotential.org.uk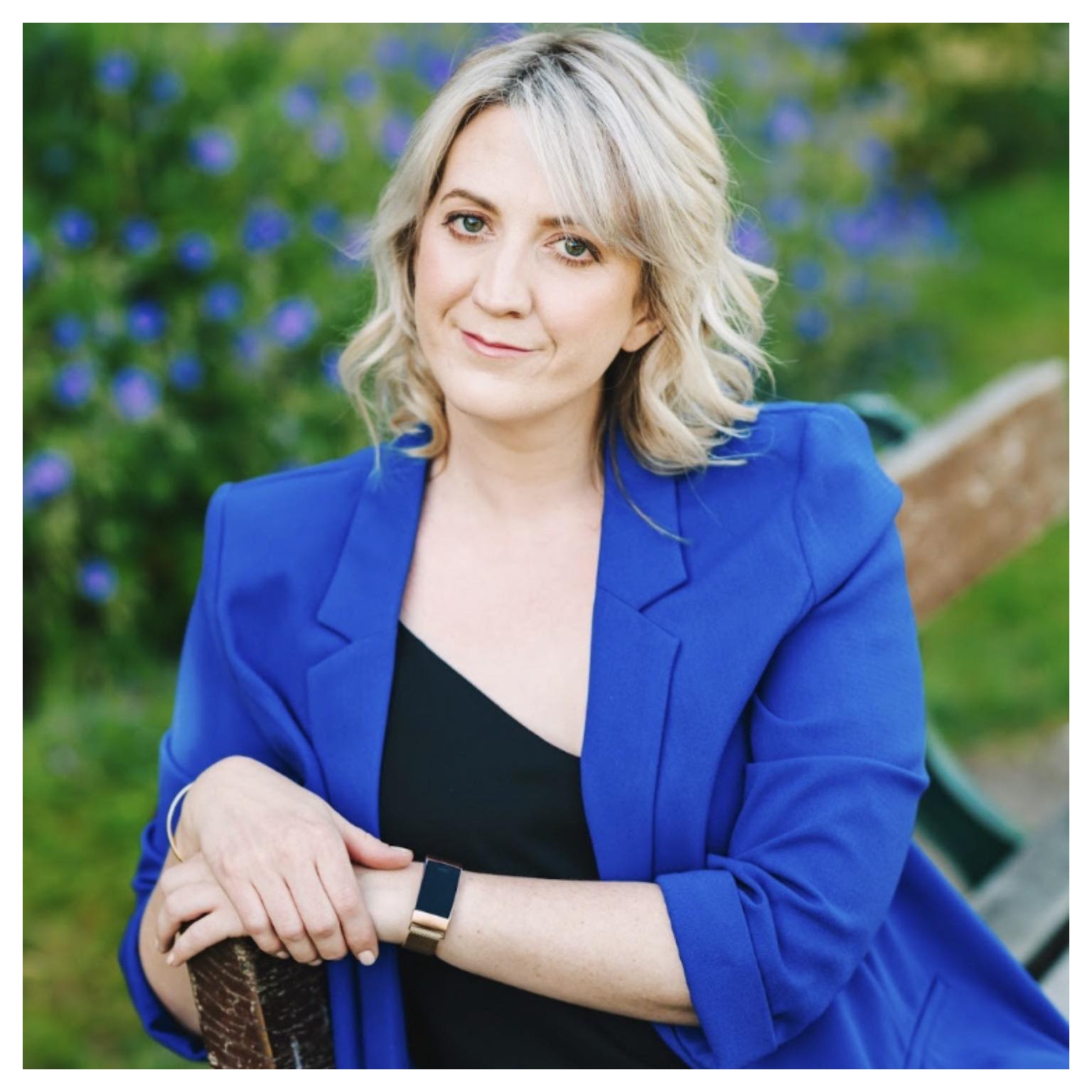 Name:
Michelle Langford
Job Title:
Transformation Coach
Bio: After 15 years in management Michelle discovered NLP and unlocked the toolkit to become a coach with a difference. A person that struggled with self worth, self belief and had a complete lack of direction in life that felt paralysing; Michelle transformed literally overnight after an intensive NLP breakthrough session to a confident woman who discovered clarity, purpose and is doing what she never thought was possible.
Michelle runs Milan Coaching; a business focusing on helping career professional who have lost their drive to reignite their fire and ambition so that they can step up into their potential.
Coaching Specialisms: Transformational Coaching
Web Address: www.milancoaching.com
Email Address: lnfo@milancoaching.com