Using NLP to help improve patient outcomes and support mentees / trainees prior to, during & beyond the Covid crisis within the NHS – featuring Dr. Kay Spooner
Series 4  – Episode 6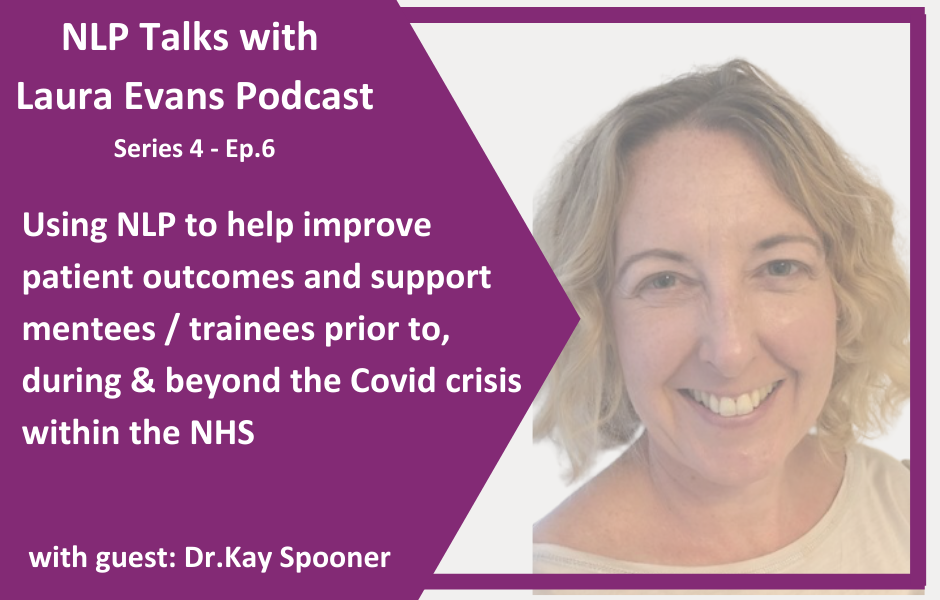 SHOW NOTES 
Using NLP to help improve patient outcomes and support mentees / trainees prior to, during & beyond the Covid-19 crisis within the NHS –
featuring Dr. Kay Spooner
Are you curious about the power of language?
Have you ever noticed that changing the way you phrase things often changes how a message is received?
Are you looking for some language 'hacks'? Are you wondering how NLP could help people in highly pressurised roles – people making life or death decisions? –
In this episode, Dr. Kay Spooner, an Anaesthetics Consultant, shares how she came across NLP by accident at an anaesthetics conference many years ago and was intrigued … fast forward and she's now integrated her NLP language skills as a key part of her approach to getting anaesthetic patients better outcomes and helps more junior Doctors do the same.
Kay also shares how she's been using her NLP skills to help colleagues in their careers as part of her educational and support role, as well as during the Covid pandemic by providing workshops and 1-2-1 support. For Kay, NLP has just become part of how she helps others day today.
A heart-warming story of how one lady is leading a quiet revolution within the NHS – check it out today!
Accidently found NLP
Kay started her NLP journey years ago at an anaesthetic conference.  The speaker pointed out that patients are vulnerable when in hospital, they are deprived of their clothing, they are told when to eat, when to get up, what to do and the speaker suggested that hospital staff could use this time to their advantage as an opportunity to share positive words, thoughts, and direction for the future with the patients.  Following this conference and a subsequent book read, Kay began trying numerous techniques with her patients in clinics and also began to change her language to make sure it was positive and future focused.
Burn out sparked NLP training
Kay suffered from burn out and decided it was time to change her career.  Considering her options and taking time out she was reminded of NLP.  She found herself googling NLP courses and found Laura and her training company Unleash Your Potential and the rest is history.
Using NLP language with patient's in theatre
When patients come into Kay's care, she uses positive language.  Listening out for their preferences in their conversation, building rapport, and then getting them to think about the future.  Kay uses hypnotic language, telling the truth of what is going to happen, how they can relax, and that after the surgery they are going to have a nice cup of tea which al have a positive impact on the patient's experience of being in theatre.
Humans are suggestible
If you ask someone are they in pain or do they feel sick, you are offering them the chance to have that thought.  By changing her words and language Kay has seen a reduction and more positive outcomes within her theatre work, she has been sharing this knowledge and helping to train nurses and care staff to make the hospital experience more comfortable for all patients and improving the outcomes with simple language changes.
We all have a preference in our language
When you listen to others talk you can often hear their preferred preferences in their language.  In NLP we learn to recognize the different preferences and re-phrase our words so that the communication lands with the recipient.  Kay has seen great results when changing her language to match her patient's preferences, building rapport, and gaining the trust of her patients.
Sceptics are common
Kay has come across some sceptics within her role and doesn't let this bother her.  They are entitled to their beliefs.  For Kay, the results speak for themselves.  She explains the processes she uses with her trainees and explains why she does, what she does, and encourages them to use the same process.
Complaints department
Kay has been using her NLP linguistic skills within the complaints department.  She has discovered that the majority of complaints are actually a communication issue. By taking the time to understand the issue and replying to the complaint in the same language preference they are often resolved.  NLP linguistics can be used to solve so many situations not just in anaesthetic area of Dr Kay's work.
Negations and deletions in our language
In NLP we use language negations and deletions to get the outcome we desire. The words but, and however deletes the words before it at an unconscious level in our mind and can be used as tools in language to get your message across.  Kay demonstrates how she can talk about a negative experience then add a well placed 'but' or 'however' followed by the positive language, which can make such a difference to a patient's experience.
Secondary Gain with a needle phobia
Kay met a patient with a needle phobia and offered an NLP technique called the Fast Phobia model to help the patient.  The patient believed that nothing could help the needle phobia and that it wouldn't work, in NLP we consider whether the person is at cause or effect.  Cause is where someone takes full responsibility for their actions and behaviour.   Effect is the person if affected by everything external and does not deem the problem as their responsibility more often this is due to secondary gain.   Secondary gain is when someone benefits more by hanging on to the problem (a needle phobia) than they perceive to letting the problem go.  A lot of people get attention by having the phobia more than getting rid of it
NLP helped with Mentoring
Kay is using her NLP skills helping trainees and also the supervisors who help the trainees.  She delivers a number of programs on stress, confidence,  anxiety, mindset for interviews. Plus she has offered coaching sessions for one to one sessions.  Kay worked with a trainee doctor who was disillusioned with medicine.  In the coaching session, Kay delivered a belief change exercise and an anchoring exercise the trainee is still in medicine and loving the job.
NLP Communication Model
Kay has found when teaching others the NLP communication model, that light bulb moments happen and people can then take that learning and make it their own. The NLP communication model essentially explains how the mind works, how the mind deletes, distorts, generalizes information through a series of filters, which then affect our thinking emotions and all those things lead to our behaviours and outcomes.
Covid-19 Pandemic
Covid-19 has been one of the biggest challenges in our lifetime.  There are people that blame Covid-19 for everything and others accept that it is out there. Using the NLP toolkit, Kay asked us to consider what is in our control. Kay says that I can control protecting myself (with masks and safe distance etc), I can control how I feel about Covid-19 and how I react to it.
Kay took on the role of supporting the junior doctors during the pandemic and created a number of stress buster videos and hypnosis sessions that the junior doctors could log in and get help. She found that many were stressed, unsettled, and not sleeping,  She created help videos and has had great feedback.
Kay shares that wearing masks has proved to be a challenge when working with patients, full PPE means you are really only communicating with your eyes, and it has been a tough challenge to connect with people and looking like Darth Vader can be scary!  This has led to being creative and finding a way to get the result.
Thankful for NLP
Kay has been implementing NLP within her roles and getting great results, including speaking opportunities which enables her to share and help others in the medical profession and she is excited about the future and what she can achieve and help others to achieve.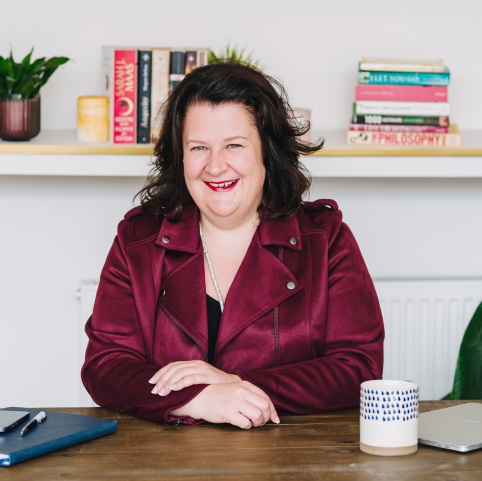 Name: Laura Evans
Job Title: International Trainer of NLP at Unleash Your Potential Ltd
Bio: After 15 years in HR and Training roles in corporate life Laura decided to follow her passion of how the mind works, empowering people & helping them unleash their potential. She started studying NLP in 2008, is a Certified Trainer of NLP (accredited by the ABNLP) and Master Coach. Laura runs NLP, Time Line Therapy™, Hypnosis & NLP Coaching courses from Cardiff and Birmingham (UK) and offers some courses online. A chartered member of the CIPD, Laura is also a qualified ILM Level 7 Executive Coach/Mentor and Member of Institute of Directors. With NLP, Laura was amazed at how quickly and easily she could change things that had held her back for years and saw astonishing results! She brings a sense of fun, energy and passion to her courses – "she is one of the [NLP] industry's rising stars!"
Coaching Specialisms: Coaches, Business Owners, Leaders & Professionals
Web Address: www.unleashyourpotential.org.uk
Email Address: info@unleashyourpotential.org.uk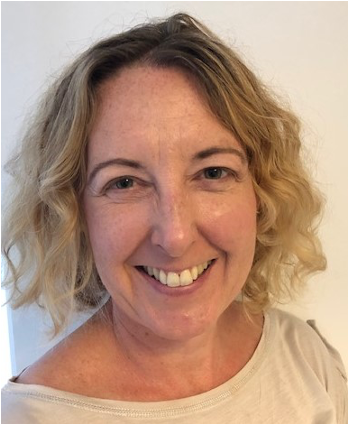 Name: Dr Kay Spooner
Job Title: Anaesthetic Consultant
Bio: 3 years ago; after 21 years in the health service, Kay went off sick with burnout and work stress. Her body's trigger to have a career change!
Kay became interested in NLP after a presentation at a medical conference and she started to use some tools with patients. As a master practitioner of NLP Kay now uses her skills and training to improve patients' experience, the mindset of junior staff and it has helped her become more positive, happy and healthier.
Kay plans to launch UCM coaching and training within the next 6 months. An exciting new career path!
Coaching Specialisms: Personal Development
Web Address: www.ucmcoachingandtraining.co.uk
Email Address: info@ucmcoachingandtraining.co.uk