NLP Talks with Laura Evans – Episode 8
NLP makes Public Speaking, Presenting and Training easy! with Mark Perkins
Does Public Speaking scare you? Would you like to be a confident Trainer or Facilitator?
In this episode of NLP Talks with Laura Evans, we invite you to meet Mark Perkins, Trainer, Facilitator and Sports Commentator. Mark explains how NLP helped to build his confidence to commentate in front of 15,000 people at the Olympics in London, take his training workshops to a whole new level and totally love being in front of an audience.  Mark also shares his top tips to help you be the best possible presenter and much more.
Laura begins the podcast by asking Mark "What brought you to NLP?"  Mark says that it was about ten years ago that his manager at the time 'Neil' had been learning NLP and this piqued his interest. Following redundancy, Mark set himself up as a self-employed trainer.   Remembering his experience with Neil, Mark knew he wanted to increase his skills and recognised that NLP was a great tool for both personal development and to enable him to help his clients, so he booked his NLP Practitioner training course.
NLP Practitioner Course
Laura asks Mark if there were any particular 'light bulb' moments on his course Mark states that 'there were millions!'.  Two of the stand out moments for him were; one, understanding how the unconscious mind works and what effect changing your language can have.  The second was his experience of Time Line Therapy™ at the end of the course, which he says was mind-blowing for him personally.
Training Room Enhancement
As a trainer, Mark spends a lot of time in front of people.  As a result of his NLP training, Mark has altered the layout of his training room and has seen an improvement in the results of his students.  On the NLP Practitioner training, you learn how eye patterns relate to certain areas of the brain and the retention of information.  Using this knowledge Mark maximizes the learning capability of his students by placing his flipchart and himself in the areas of visual recall which is to the left-hand side of the training room.
An Olympic Goal!
Marks goal was to commentate on the beach volleyball at the Olympics.  He saw the position advertised and asked his old manager Neil to help him prepare for the interview using his NLP techniques. Neil agreed and helped him build his confidence and set the goal of achieving his dream job.  The end result was he got the job! Mark says that he wouldn't be where he is today without NLP and getting his dream job.
Mark's Top Tips
1. Preparation – is very important.  You need to understand who you are presenting to,  why they are there and what you want them to get out of your presentation.
2. Nerves –  Before you start to present, take a long deep breath.  It may feel like a long time but it is good to help you compose yourself and it will assist with calming your nerves.
3. Trainers Stance –  Stand firm with your feet hip-width apart, roll your shoulders back and keep your chin high as this will help you to feel confident. Keep your arms still, no waving them around. Do not walk around the stage as this can be distracting for your audience.
Importance of Language
As a result of his NLP training Mark now pays more attention to the language he uses and the way he sets up and debriefs his activities.  These changes have enabled his students to retain more information much more effectively. He has also found that contacting his students before his training has allowed him to build a better relationship with them and by listening to their conversations and reading their emails he can establish their preferred way of learning. This pays dividends in the training room as he can tailor the training to each individuals learning style to help engage with them and deliver a great session.  Laura and Mark discuss the use of directionalised language and the importance of saying what you do want as opposed to what you don't want.  Mark asks his delegates or coaching clients questions such as  "What do you want?" "Specifically, what do you want to get from that and by when?" These questions help people to change their thought process and thinking and achieve more positive results.
Laura's QuickFire Round Questions
1. What does Unleash Your Potential mean to you? "It means the development of myself and other people."
2. If you could go back to any age, what age would you go back to?  Age 7
3. What piece of advice would you give your former self?  – "Do it.  There are lots of times when we stop ourselves from doing what we want, so I say just do it."
4. What does the future look like 10 years down the line? – "Me, being a better version of me.  Developing people and ensuring my son Archie grows to be the best version of himself.  In terms of my business, continued development as a coach and an NLP Practitioner to help other people.
Unleash Your Potential Badge
Mark chose the badge 'Life Changing' – Mark says that becoming self-employed was life-changing and doing his NLP Practitioner training has also changed his life and he believes that will continue.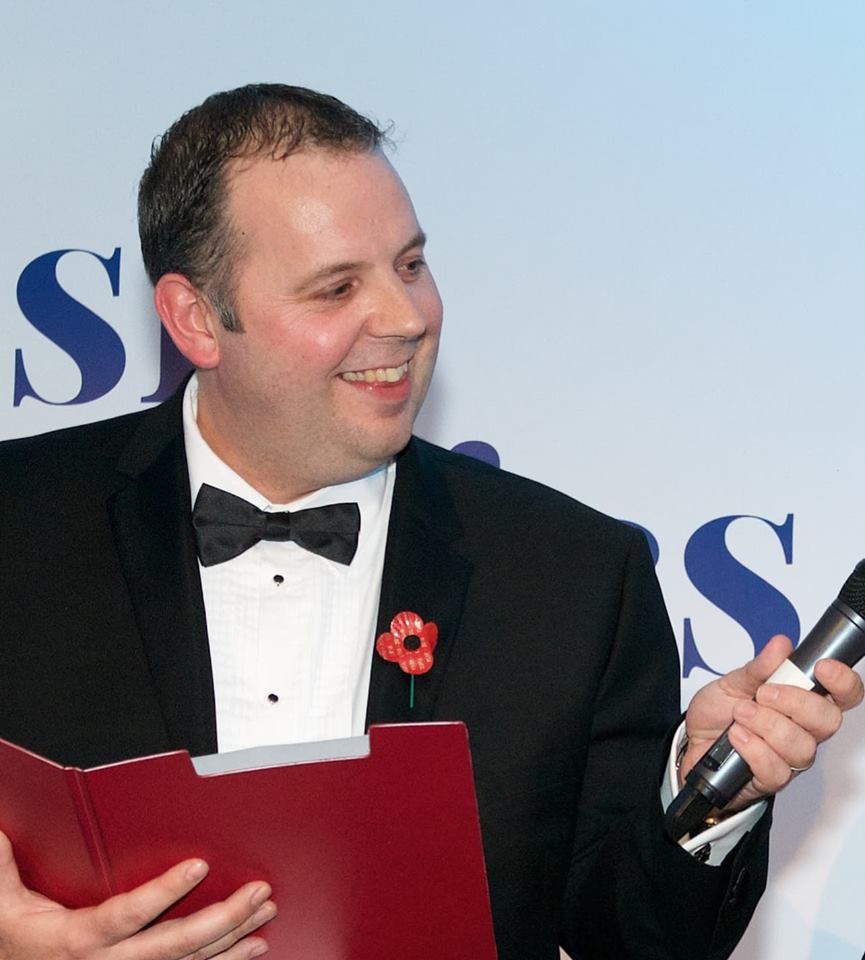 Name:
 Mark Perkins
Job Title: 
Facilitator & Sports Broadcaster
Bio: 
Mark is an experienced Facilitator/ Trainer working across both Public and Private sectors helping individuals and teams become successful, by challenging their thinking.  With Olympic commentary experience and a sporting background, Mark utilizes his NLP skills in both Business and Sports Broadcasting with ease.
Coaching Specialisms:
Personal Effectiveness, Career Development, Change.
Email Address:
Markperkins2018@gmail.com
LinkedIn: Connect with Mark HERE