NLP is the gift of Personal Development "with the lights on" – changing lives for the better 
with Phill Hanlon
Series 6  – Episode 2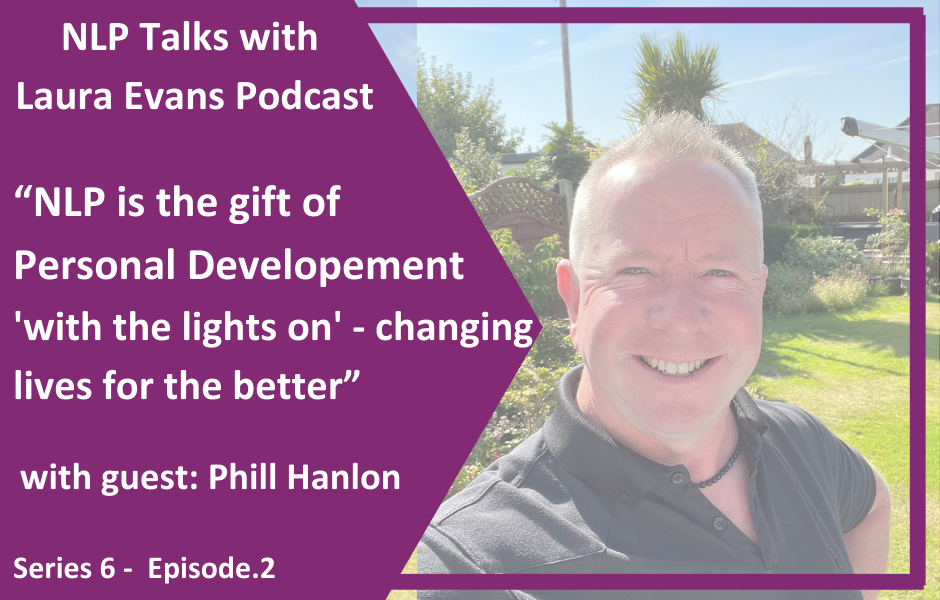 SHOW NOTES 
NLP is the gift of Personal Development "with the lights on" – changing lives for the better with Phill Hanlon

​

Are you a Tony Robbins fan?

Did you know that in Tony Robbins' early career he was famous for using Neuro Linguistic Programming (NLP)?

Are you curious to learn more about the difference Neuro Linguistic Programming (NLP) makes in personal development and helping people change their life?

Phill Hanlon knows Tony Robbins' methods really well having supported Tony at many events over the years as a crew member and Tony Robbins Trainer. Not heard of Tony Robbins? – Tony Robbins is known for being the Leader of the Personal Development industry and a pioneer of Coaching.

Despite the vast personal development experience Phill had from his time with Tony Robbins, Phill was keen to learn more about what was going on behind Tony's methods to REALLY understand how they work – Phill wanted to learn about NLP!

Phill describes learning Neuro Linguistic Programming with Laura Evans at Unleash Your Potential as personal development "with the lights on!" and says he's "equipping [himself] for the work [he's] doing to help people who need it". Now what Tony Robbins does "makes sense". Phill talks about preparing to attend his Master NLP Practitioner course with Laura and how he's helped someone with agoraphobia, a young man with anger and even talks about hypnobirthing with his daughter!

If you're looking to hear about how someone used NLP to help people create a life they want, listen in today!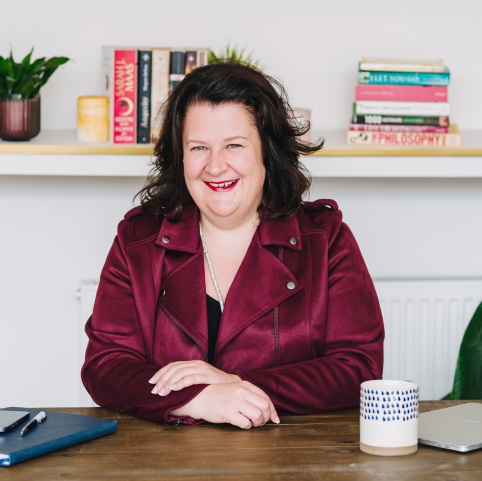 Name: Laura Evans
Job Title: International Trainer of NLP at Unleash Your Potential Ltd
Bio: After 15 years in HR and Training roles in corporate life Laura decided to follow her passion of how the mind works, empowering people & helping them unleash their potential. She started studying NLP in 2008, is a Certified Trainer of NLP (accredited by the ABNLP) and Master Coach. Laura runs NLP, Time Line Therapy™, Hypnosis & NLP Coaching courses from Cardiff and Birmingham (UK) and offers some courses online. A chartered member of the CIPD, Laura is also a qualified ILM Level 7 Executive Coach/Mentor and Member of Institute of Directors. With NLP, Laura was amazed at how quickly and easily she could change things that had held her back for years and saw astonishing results! She brings a sense of fun, energy and passion to her courses – "she is one of the [NLP] industry's rising stars!"
Coaching Specialisms: Coaches, Business Owners, Leaders & Professionals
Web Address: www.unleashyourpotential.org.uk
Email Address: info@unleashyourpotential.org.uk