Using NLP in Career Coaching – helping people get career success with transformational results featuring Jane Baker
Series 4  – Episode 8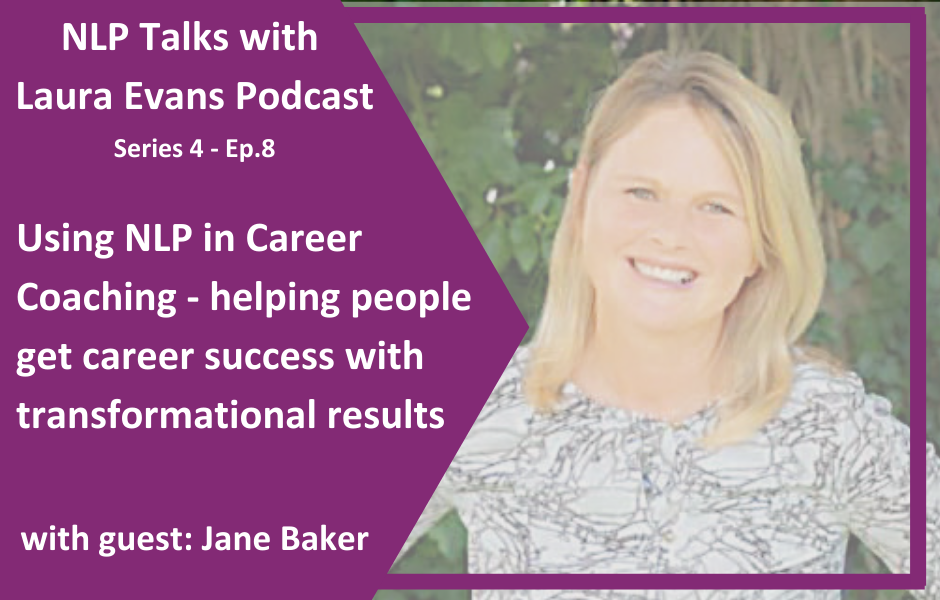 SHOW NOTES 
Using NLP in Career Coaching – helping people get career success with transformational results –
featuring Jane Baker
Are you curious about the difference NLP can make in Career Coaching?
Ever wondered how changing your mindset can help you get a promotion or change career?
Perhaps you're looking to understand how NLP can help you if you're being made redundant and deciding on what's next for you?
In this episode Jane Baker shares how Neuro Linguistic Programming has made a significant difference to the career success she's been able to get her clients, describing NLP as 'magical'.
She helps ambitious Professionals, Leaders and Executives build confidence and self-belief that delivers career results!
She even shares how some of her clients have benefited in other areas of their lives too! This episode is a must for anyone looking for career progression or looking to get clarity on their next role – check it out today!
What drew you to NLP?
Jane shares with us that she was delivering leadership ILM training, developing teamwork within companies plus undertaking one to one coaching, yet something wasn't quite working to deliver long term changes, to really get under the skin of her clients. Using the GROW Model and other leadership tools she got results but there was something missing and she thought that attending the Certified NLP Practitioner training would teach her some little tips and tricks to use with her clients, what transpired was actually very different.
Eye-opening NLP Practitioner Course
After attending the Certified NLP Practitioner, Jane's whole thought process changed. She admits that initially she attended the course for tools and techniques, what she didn't realise was that she would come out of the course thinking differently and making changes to her business and how she helped her clients' transformations.
Best Personal Development I have ever done
Being on the practitioner course allowed Jane to experience changes for herself.  Starting the course she felt that she knew it all as a leadership coach,  the training with Laura Evans showed her different ways of thinking and she admits it was the best personal development she has ever done.  Plus she got excellent results following the course with her clients, which led to her signing up to complete the NLP Master Training.
Nothing better than personal experience to help your clients
To actually go through the NLP training and experience new learnings really is the best way to understand what your clients are going through, says Jane.  To explore and question your own beliefs and what you can do with your life, means that you have experienced it and therefore understand someone else's journey because you have been there too.  Giving you the authenticity to not only talk the talk but also walk the walk.
Career Progression
For career progression Jane encourages her clients to consider the future, this is something that they very rarely think about or can actually see because there are often so many barriers of negative beliefs and emotional 'stuff' holding them back.  Jane will help them to get rid of those limiting beliefs,  getting hold of those emotions, and turning them into something really different.  Helping those clients to understand what is stopping them,  helps them to shift forward, and start to make a progressive change for the better.
Jane shares how,  when working with her executive clients she really likes to understand what drives them,  what really motivates them, she can then work on their self-confidence using a values technique that she acquired on the Master NLP Practitioner course. Many often suffer from imposter syndrome or confidence issues around talking to more senior people or how they approach people with confidence in terms of their positioning in their own businesses to position themselves for their next career jump. With Janes' toolkit and expertise, results are achieved easily.
Purpose more than profit
Helping people to understand their purpose and passion is part of Jane's coaching.  The Covid pandemic has seen a lot of people sitting at home, really considering what is important in their lives.  Many feel trapped in work roles as they have no self-belief in themselves and whether they are capable of moving/changing or even attempting to apply for a better role. Procrastination is commonplace and many stay stuck and miserable but unable to act. Jane has successfully helped many executives to break free from these limiting beliefs and move forward into new jobs or self-employment, whatever they choose.
NLP delivers magical results
Jane loves the fact that NLP is like magic, you can see the transformation taking place in front of your eyes and it is so fast.  The results speak for themselves, and any coach or person working with people can only benefit from learning the NLP techniques if you want to see real change in yourself and those you are working with.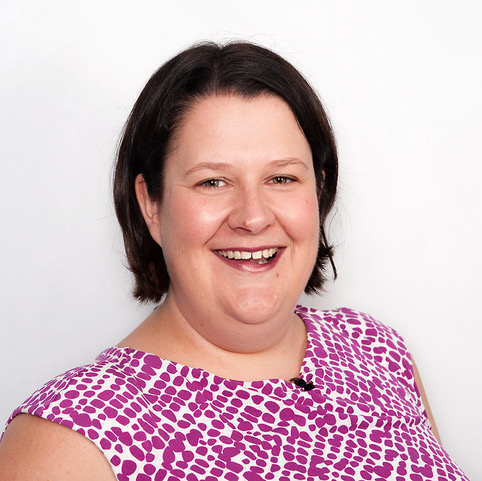 Name: Laura Evans
Job Title: International Trainer of NLP at Unleash Your Potential Ltd
Bio: After 15 years in HR and Training roles in corporate life Laura decided to follow her passion of how the mind works, empowering people & helping them unleash their potential. She started studying NLP in 2008, is a Certified Trainer of NLP (accredited by the ABNLP) and Master Coach. Laura runs NLP, Time Line Therapy™, Hypnosis & NLP Coaching courses from Cardiff (UK) and offers some courses online. A chartered member of the CIPD, Laura is also a qualified ILM Level 7 Executive Coach/Mentor and Member of Institute of Directors. With NLP, Laura was amazed at how quickly and easily she could change things that had held her back for years and saw astonishing results! She brings a sense of fun, energy and passion to her courses – "she is one of the [NLP] industry's rising stars!"
Coaching Specialisms: Coaches, Business Owners, Leaders & Professionals
Web Address: www.unleashyourpotential.org.uk
Email Address: info@unleashyourpotential.org.uk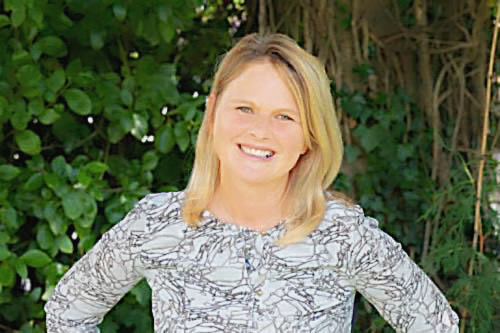 Name: Jane Baker
Job Title: Director, Jane Baker Coaching
Bio: Jane Baker is an executive Masters NLP coach and trainer who specializes in helping ambitious Professionals & Business Leaders achieve the clarity and confidence for optimum career and life success through her transformational coaching programmes and group workshops. She combines her past experience of working within the corporate environment at senior level, with over 16 years of management training and coaching within Wales, to help individuals find their innate resources to take control of their life, create a confident mindset and a focus and direction that they are passionate about.
She was awarded the prestigious National Mentor of the Year 2019 in London and Mentor of the Year Business Wales 2019

Coaching Specialisms: Confidence Coach
Web Address: www.janebaker-coaching.com
Email Address: jane@janebaker-coaching.com